Exciting news! The Preciate Event Partner channel is officially open to companies around the globe. We are thrilled to be partnering with companies like 6Connex who are able to integrate Preciate into their own virtual event products and platforms. Through these partnerships, we enable companies that specialize in virtual events, education, and training to conduct their business more effectively than ever before.
6Connex is one of our first virtual events partnerships that will be using Preciate to add a social networking element to their events. To learn more about 6Connex and why they chose to partner with Preciate, keep reading.

What is 6Connex?
6Connex is a leading provider of virtual event solutions with a secure, cloud-based platform that expands audience reach and drives in-depth content engagement for marketing, sales, recruitment, training, and HR communities. Through their variety of virtual venue offerings, you can design events that allow you to engage with your community and transform big ideas into real-world results.
With over 20 million hours of audience interaction and 99.9% uptime, you can be sure events held on the 6Connex platform will be not only stable but highly enjoyable for all attendees. If you're looking for a robust, customizable platform to hold your next event on, consider requesting a demo and seeing if 6Connex and Preciate might be a good fit for you!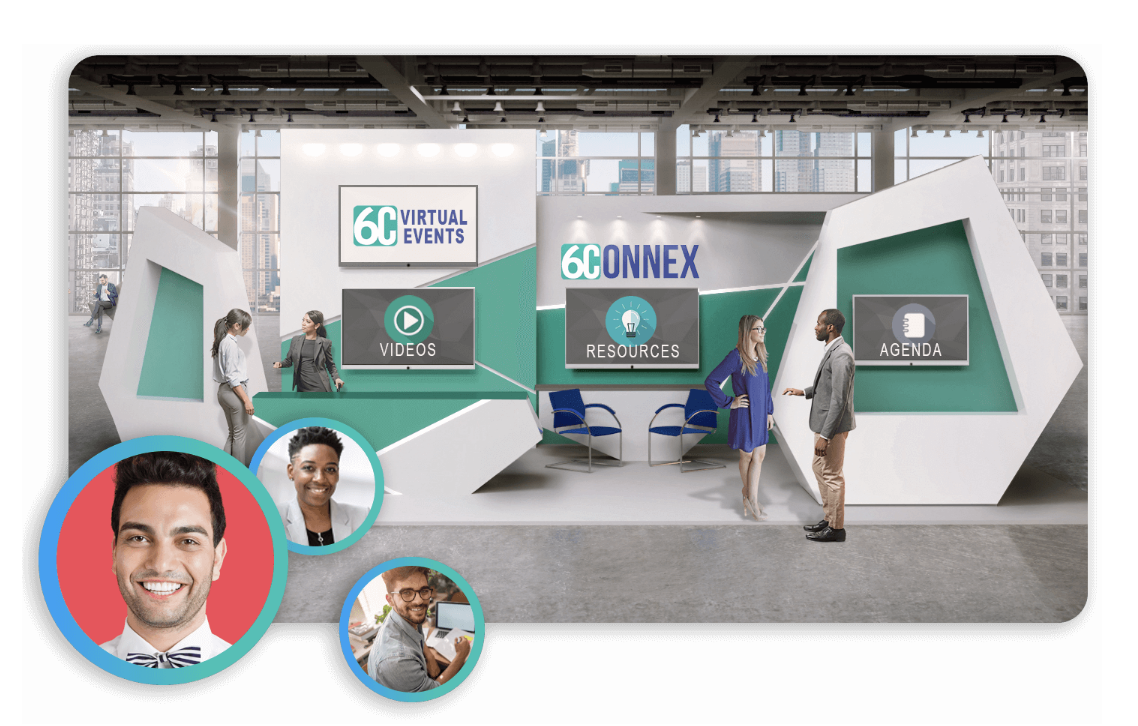 Why Partner with Preciate?
Ultimately, the partnership between 6Connex and Preciate came about due to 6Connex's need for a more authentic, human platform for networking before and after their own events as well as their clients' events. Preciate hooks seamlessly into the 6Connex platform so event attendees can easily enter a virtual room where they can move around freely and have a variety of conversations with other attendees.
On the Preciate platform, event hosts can increase attendee satisfaction, engagement, and overall interactivity. Preciate's patent-pending Social Presence® technology creates an atmosphere that makes it feel like interacting with people in real life, which is beneficial for relationship building. While many people have been feeling like they're missing out on the networking aspect of virtual events, Preciate provides the opportunity to get that authentic networking back with the autonomy and movement each user has within the room.
Rather than being in stagnant, square video feeds where only one person can talk at a time, Preciate puts each video in a circle and allows for completely free movement around the virtual space with your arrow keys or mousepad. As you navigate around, you can naturally form different groups and hear the conversation happening directly around you. Preciate breaks free from the monotony of those same-old platforms and gives hosts the ability to hold truly fun and engaging events.
If you or someone you know is interested in becoming a Preciate partner, reach out to a Preciate team member here, and we will be in touch shortly!