After years of virtual meetings, many team leaders are looking for a few ways to spice things up and boost engagement. Staring into a sea of silent black boxes is not only boring, but it doesn't exactly excite and engage your team to work harder. To combat this, many remote and hybrid teams are looking for ways to build genuine connection and foster relationships between dispersed team members.
Scoot was built to help hybrid and remote teams boost engagement, work better together, and build stronger relationships. We work with teams around the globe who want a better virtual meeting experience, whether that is for a more engaging All-Hands meeting, recruiting, learning & development, ERGs, or just socializing and networking.
After hosting thousands of events on Scoot, we've compiled some of the top ice breakers, activities, and virtual party ideas to incorporate into your virtual work life, to help you reach your employee engagement goals and make your upcoming working year an even better one.
Whether you're hosting a large event, celebration, or smaller team meeting, icebreakers and small group activities can be helpful to start conversations, loosen everyone up, and get to know your coworkers on a more personal level. Even the most experienced hosts might begin their team meetings with a few icebreakers to lighten the mood.
What's in the guide?
This guide includes 30 ideas including ice breakers, games, happy hour activities, and virtual "outings" that are intended to engage and bond teams, no matter the work environment. Here's a sneak peak at some of what's inside:
Ice Breakers & Conversation Starters
One of the easiest ways to bring back the fun to your virtual meetings is with an icebreaker. Take a few minutes at the beginning of your next team meeting to connect and get to know your teammates with these icebreakers & conversation starters.
1. Give Recognition
Take time before any meeting to open the floor for colleague recognition. This doesn't have to be mandatory and there doesn't have to be a prescribed way to do it, but allowing time to give a shout out for those who have gone above and beyond is a good idea. It's a great way to start a meeting by spreading the love to help increase team cohesion.
2. Would You Rather?
Would you rather have bionic arms, or bionic legs? Would you rather go into the past and meet your ancestors or go into the future and meet your great-great grandchildren? Would you rather have more time or more money? Would you rather have a rewind button or a pause button on your life? Would you rather be able to talk with the animals or speak all foreign languages? The possibilities here are endless – but you're sure to get the conversation flowing with this one!
3. Name That Song
Nothing pumps up the energy of the (virtual) room like some music. The host plays part of a song, and the first person to name that song correctly in the chat wins! (Just make sure no one is cheating using Shazam on their phones.)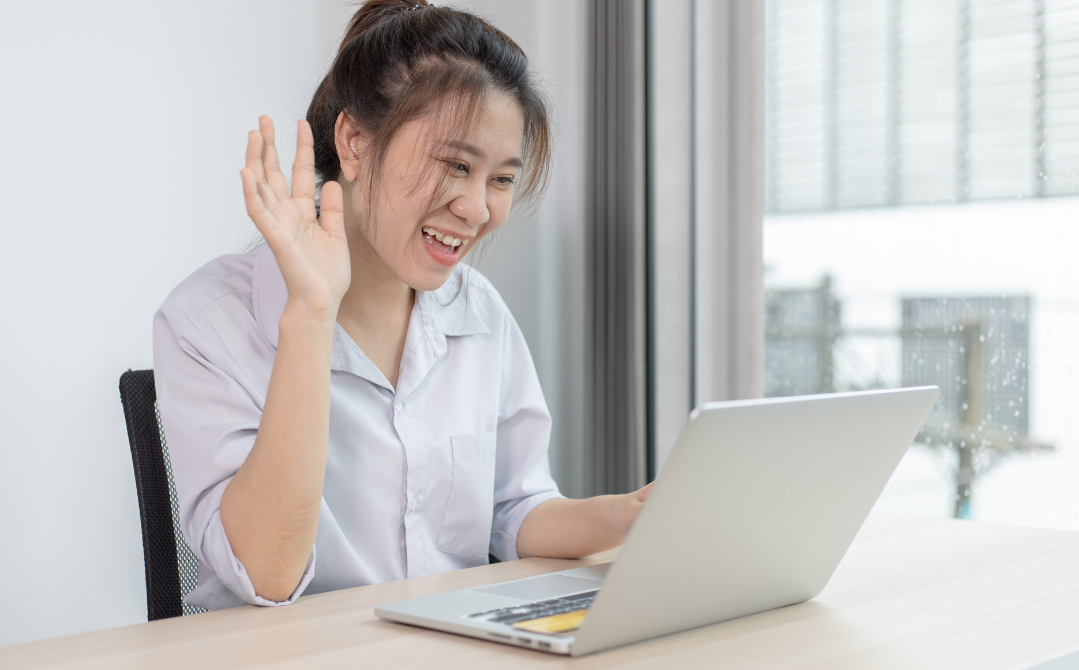 Looking for more ideas? To see the other virtual ice breakers and activities, you can download our guide for free:
Get the Guide: 30 Ways to Bring Fun Back to Virtual Meetings
Try Scoot: The Leading Zoom and WebEx Alternative
We've all been on Zoom events that feel much more like a meeting than a party. The good news is, Zoom is not the only virtual meeting & event platform available, and there are plenty that offer networking and movement, similar to being at an actual party!
Check out Scoot, a revolutionary virtual meeting & events platform that is designed to boost engagement. Unlike the tiles of Zoom, attendees can move around the room, from conversation to conversation, just like at a real cocktail party. Customize your own backgrounds and choose a premium music playlist that you enjoy to make the room feel personal to your event. Learn more, or request a demo!